There are many different types of carving.
The most popular amongst carving club members are:
– relief carving,
– carving in the round
– pyrography (wood burning/poker work).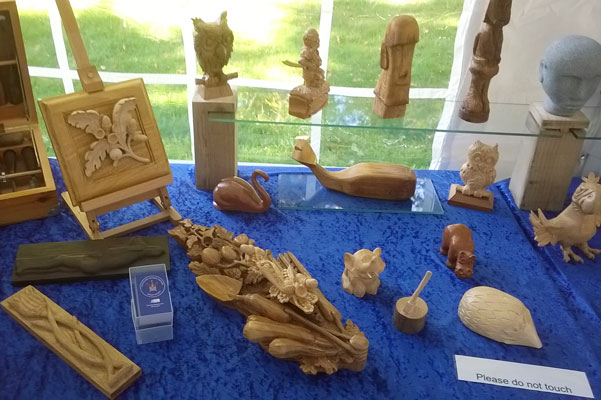 Relief carving
The background of the design has been cut away to show the image in relief. In this example the background has also bee textured using a small punch to give it a darker tone when the finishing oil is applied.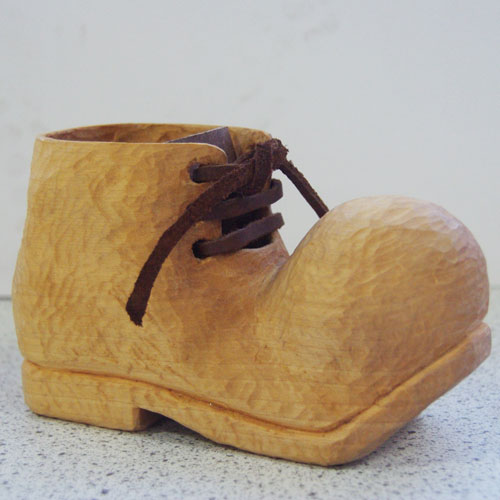 Carving in the round
This boot has been carved from a solid piece of wood. The laces have been added afterwards. The easiest type of wood is lime. Some woods, such as oak, are very hard and probably best avoided by beginners.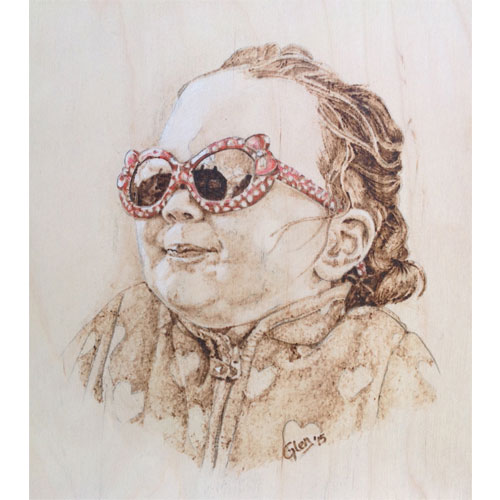 Pyrography
Pyrography is done using a heated pen tool like a soldering iron but with changeable ends for lines of different thicknesses and styles. This example is by one of our tutors but it is also a good medium for somebody just starting with wood.